'Philosophy is an art of living together,' says UNESCO on World Philosophy Day
2016-11-18
Marking World Philosophy Day, the United Nations Educational, Scientific and Cultural Organization (UNESCO) is encouraging people of the world to share their philosophical heritages and "dare to open spaces for free, open and tolerant thinking."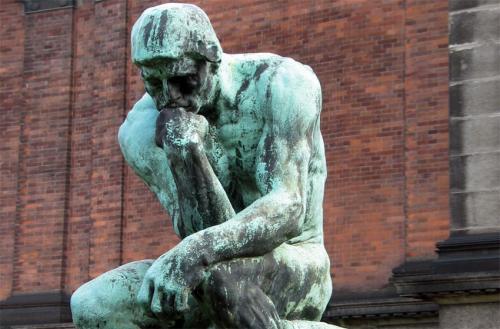 Sculpture "The Thinker" by Auguste Rodin. World Philosophy Day takes place every November.
The Day falls every third Thursday in November, and this year, it follows the International Day of Tolerance.
"This coincidence is deeply significant, given the link between tolerance and philosophy. Philosophy thrives on the understanding of, respect and consideration for the diversity of opinions, thoughts, and cultures that enrich the way we live in the world," said UNESCO Director-General Irina Bokova.
"As with tolerance, philosophy is an art of living together, with due regard to rights and common values. It is the ability to see the world with a critical eye, aware of the viewpoints of others, strengthened by the freedom of thought, conscience, and belief," she added.
To celebrate the day, UNESCO has organized a number of events that will take place between 16 and 18 November at its headquarters in Paris. They include international encounters on new philosophical practices, a roundtable on tolerance, the launching of the UNESCO Chair on the Practice of Philosophy with Children, a roundtable for teaching Aristotle, and a night of philosophy to wrap up the three days.
Traditionally, philosophical thinkers hold that astonishment is at the root of philosophy – the discipline stems from our natural tendency to be astonished by ourselves and the world in which we live.
Philosophy teaches us to reflect on reflection itself, to question well-established truths, and to verify hypotheses in order to find conclusions. This kind of inquiry has been practiced for centuries in cultures around the world and has generated the basis for critical, independent, and creative thought.
"Philosophy does not offer any ready-to-use solutions, but a perpetual quest to question the world and try to find a place in it," explained Ms. Bokova. "Along this road, tolerance is both a moral virtue and a practical tool for dialogue."
World Philosophy Day is of particular importance to the United Nations as it provides conceptual bases of principles and values on which world peace depends: democracy, human rights, justice, and equality.
This year, UNESCO celebrates the birthdays of Artistotle and Leibniz, two eminent philosophers who contributed to the development of metaphysics and science, logic, and ethics. They placed philosophy at the core of public life.
"Let us, in turn, celebrate this spirit," said Ms. Bokova. "Let us dare to open spaces for free, open and tolerant thinking."
Source: United Nations