CIOT welcomes change which will make it easier to produce more hand sanitizer
2020-03-29
UK Chartered Institute of Taxation (CIOT) welcomes the easing of a tax rule which should lead to the production of more hand sanitizers to deal with the outbreak of COVID-19.
The supply of hand sanitizer has, in part, been frustrated by the excise rules in the UK.
But now, for the duration of the COVID-19 emergency, HMRC have agreed to interpret UK excise warehousing law more favourably. This will permit denatured alcohol or spirits to be relieved of duty simply by producing a hand sanitizer to World Health Organisation formulations or by supplying the denatured alcohol to manufacturers of hand sanitizer. Consequently distilleries can make a greater contribution to the COVID-19 response by using their stocks of ethanol in a commercially viable way to contribute to the creation of hand sanitizer.
CIOT Tax Policy Director John Cullinane said:
"This is just the kind of sensible flexibility we need from government to help people cope in the current emergency situation."
Alan Powell, a member of the CIOT's Indirect Taxes Committee and Co-ordinator of the British Distillers Alliance, said:
"Do not underestimate the sheer scale of difference this will make to front line health and social care workers across the whole of the UK."
HMRC had committed to fast-track applications for duty relief informally denaturing and distributing denatured alcohol as hand sanitizer, but the process is unwieldy and not appropriate for smaller scale urgent production and supply. Against a background of desperate demands from emergency services and care homes for hand sanitizer, on 16 March, the British Distillers Alliance submitted urgent proposals to HMRC to enable the duty charge to be expunged on the basis of a less restrictive interpretation of the law.
Alan Powell said:
"Accordingly, with no further authorisation from HMRC, distillers can now make a hand sanitizer directly from ethanol in their warehouse, and then supply that product without any duty burden or further bureaucracy. HMRC replied promptly and constructively in considering the distillers' request. The distillers have immediately commenced production and distribution of hand sanitizer and are coordinating efforts through a UK network of ethanol and other components producers."
source: U.K. Chartered Institute of Taxation
Reports on World Prayer Day -Willingness to take action in critical moments and emulate world peacemakers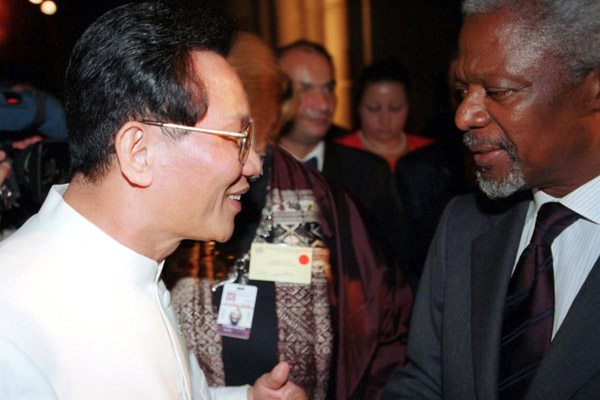 Puppet Show I International Friendship Day 2020

Tai Ji Men fight against 24-year defamation and for human rights