UN genocide tribunal in Rwanda swears-in judges selected to finish its work
2012-05-08
Nine judges were sworn-in today to be part of the mechanism set up in 2010 to finish the work of the United Nations tribunal dealing with the worst war crimes committed during the 1994 genocide in Rwanda.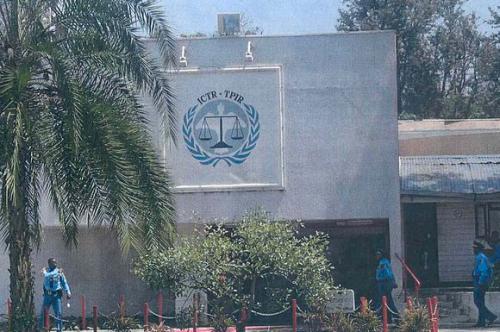 International Criminal Tribunal for Rwanda in Arusha, Tanzania
Judges Florence Arrey, Solomy B. Bossa, Vagn Prüsse Joensen, Gberdao G. Kam, Joseph C. Masanche, Lee Muthoga, Seon K. Park, Mparany M. R. Rajohnson, and William H. Sekule were each sworn in to the International Residual Mechanism of the UN International Criminal Tribunal for Rwanda (ICTR), based in Arusha, Tanzania.
The ICTR was created after the Rwandan genocide, when at least 800,000 Tutsis and politically moderate Hutus were killed during three months of bloodletting that followed the death of then president Juvenal Habyarimana when his plane was brought down over the capital, Kigali.
The Council set up the International Residual Mechanism in December 2010 and mandated it to take over and finish the remaining tasks of the ICTR when it is closed after its mandate expires. The ICTR branch of the mechanism will begin functioning on 1 July this year, and is set to conclude its work by the end of 2014.
According to a news release issued by the ICTR, the President of the International Residual Mechanism for Criminal Tribunals, Judge Theodor Meron, said that the establishment of the Mechanism is of vital importance to the continued protection of the rights of victims, witnesses and persons tried by the ICTR and its sister tribunal, the International Criminal Tribunal for the former Yugoslavia (ICTY).
Mr. Meron emphasized that the establishment of the Mechanism ensures that the closure of the ICTR and ICTY does not leave the door open to impunity for those whose trials or appeals have not been completed.
In addition, Mr. Meron underscored that while certain aspects of the International Residual Mechanism would be new to the judges and the parties that appear before them, "any novelty we may encounter in this respect is more than balanced by the institution's normative continuity, which we will find in the Statute and, hopefully, the future Rules of the International Residual Mechanism which hew closely to those of the ICTY and ICTR."
Source: UN NEWS