Global Voices on the 14th Anniversary of Tai Ji Men's Acquittal - Part II
International experts and scholars condemned bureaucracy
2021-10-12

Eileen Barker, professor emerita at the London School of Economics
Tai Ji Men case dragged on for 25 years, not only has it aroused discussion from all walks of life in China, but also aroused the high attention and voice of international scholars. Eileen Barker, Professor Emeritus of Sociology at the London School of Economics and Political Science, UK, feels unbelievable that more than 300 legislators have spoken out for the Tai Ji Men case, but the case still continues to this day! Why didn't the change happen? Professor Barker believes that under "bureaucracy," a small number of people have always hijacked the entire government.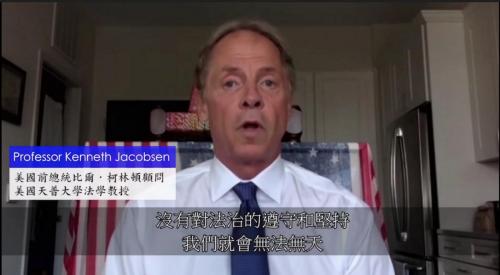 Kenneth A. Jacobsen, law professor at Temple University in Philadelphia and former adviser to President Bill Clinton
"I have never seen more abuse of power than the Tai Ji Men tax case." Kenneth Jacobsen, an adviser to former U.S. President Clinton and a professor at Temple University School of Law, pointed out that when government officials abused power, it was not just those affected, the victims are all of us. Because this means that the rule of law has not been followed, and all people are victims regardless of whether they are directly abused.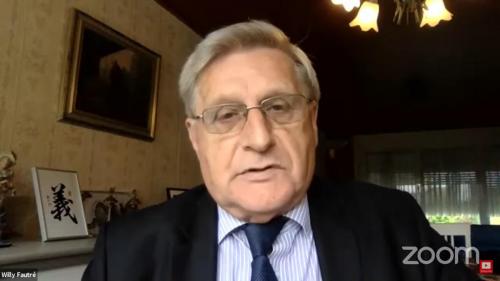 Willy Fautré, co-founder and director of the Brussels-based NGO Human Rights Without Frontiers
Willy Fautré, founder of the Belgian "Human Rights Without Borders" organization, said that Tai Ji Men is a valuable asset of Taiwanese society and a valuable asset that enhances Taiwan's international image. However, the National Taxation Bureau and its associate, Hou Kuanren, who was once known as the Rambo of justice, still turns a deaf ear to the appeal of Tai Ji Men.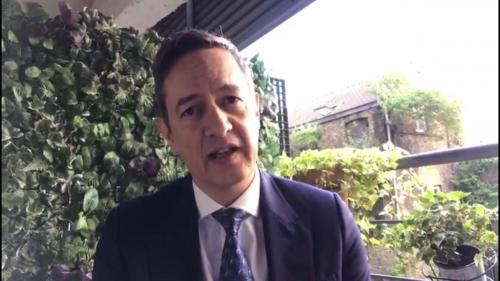 Chairperson of the European Interreligious Forum for Religious Freedom
Eric Roux, chairman of the European Forum on Interreligious Religious Freedom, believes that Taiwan is one of the great democracies in the world today. He cannot understand that he would allow a small number of bureaucrats to continue to persecute a peaceful and honest spiritual practice group for 25 years. Even the land was confiscated by the state auction?

Konrad Swenninger, founder of the NGO Soteria International
The founder of Soteria International in Denmark, Konrad Swenninger said, "some would say that opposing the flaws of your country's authorities is an act of patriotism. Few have virtuously stood to expose the flaws of the Taiwanese judiciary system, more than members of Tai Ji Men.

Thierry Valle, President of the Coordination des Associations et des Particuliers pour la Liberté de Conscience (CAP LC)
Thierry Valle, President of the Coordination of Associations and Individuals for Freedom of Conscience said, Taiwan has won the sympathy of many countries and organizations around the world for the defense of democratic rights in East Asia and the transparent and effective management of the Covid-19 crisis. It is high time that this old situation be resolved by guaranteeing the members of Tai Ji Men, their human rights and their dignity and freedom of religion.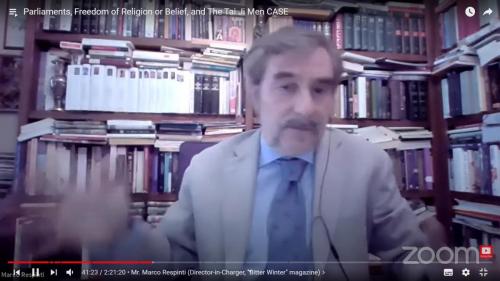 Marco Respinti
Marco Respinti, an Italian journalist who serves as director-in-charge of Bitter Winter, said,I think that we should all stand by Tai Ji Men. The battle of Tai Ji Men is the battle for the most important, most essential human rights, religious freedom, is the battle for freedom, is the battle for liberty, is the battle for justice. It is the battle for equal treatment of all before the law.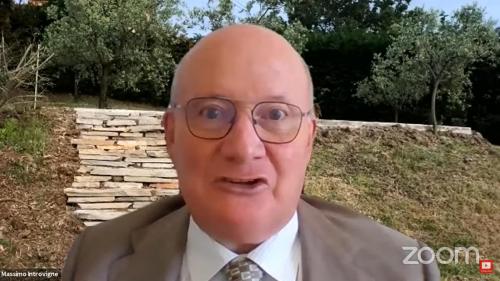 Massimo Introvigne, editor-in-chief of Bitter Winter and scholars of Center for Studies on New Religious (CESNUR)
Massimo Introvigne, the Italian sociologist who serves as managing director of CESNUR and editor-in-chief of Bitter Winter said, they would have paid had they settled with the tax bureau, but they don't want to settle because by settling they would acknowledge they were guilty of tax evasion and that goes both against factual truth and against their conscience. He also points out that if there is no remedy for the injustice, Taiwan's international reputation will suffer.
Puppet Show I International Friendship Day 2020
Tai Ji Men fight against 24-year defamation and for human rights